Ken Glickman is a marketing consultant and business and personal coach, and a recognized expert in Time Management and Stress Management. He is also a public speaker and trainer.http://kenglickman.com/testimonials
…a little history: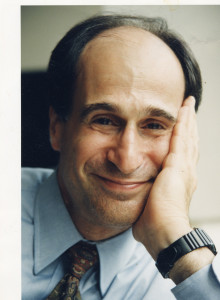 Ken Glickman graduated from Rutgers Law School with honors and then taught at the undergraduate school and Graduate Business School. From there he moved on to become involved in a successful start up business in New York City.
Other positions have included: Managing Editor and Consumer Editor of Bottom Line Personal, the world's largest circulation consumer newsletter; Vice President of Marketing and Sales for the parent company, Boardroom, Inc.; Executive Vice President of Creative Targets, Inc., a marketing and promotional firm specializing in the college market, where he managed accounts with IBM, Pontiac, Citibank and Zenith; and Director of Educational Services for the Greenwich Institute for American Education. Ken also holds several US patents.
Ken co-created the I-Power, Time Management Magic, Stress Busters, and Secrets for Success seminars. He has made over 1200 speaking presentations in cities around the country. He has also conducted training seminars for such companies and institutions as General Electric, Federal Express, Rubbermaid, Pierson Technologies, Blue Cross/Blue Shield, the American Red Cross, the US Public Health Service, West Point Academy and the US Navy Atlantic Sealift Command.
Ken was also a frequent television and radio guest, appearing on news, business and talk shows: NBC, CBS, ABC (The View with Barbara Walters), FOX, , MSN, CNBC, CNN, the Family Channel and on radio shows throughout the country, He was heard for many years each week on over 500 radio stations as guest expert on Associated Press's Business Minute.
 …on a personal note:
Ken lives in Brooklyn with his wife Daphne … their daughter Chloe… wonder-dog Lili …and super-cat Oliver. Ken holds a 4th degree black belt in karate.